George Young - Saxophonist, Musician & Composer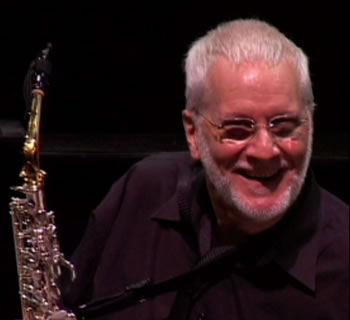 George Young is one of the most frequently heard musicians of our time. Young plays over ten instruments, including the tenor, alto, soprano, and sopranino saxophone, the clarinet, alto flute, c flute, East Indian and ethnic flutes, and the piccolo.
George has played with Pavarotti, Jagger, Lennon, Brown, Sinatra, Madonna, Gillespie, Tony Bennett, and many more.
Young has contributed to many television and motion-picture soundtracks, including Miller's Crossing, My Blue Heaven, My Name is Earl, Naked Gun 2 1/2, New York, New York, The Simpsons ('03/'04 Season), Sleepless In Seattle, Tootsie, Working Girl, You've Got Mail, Adam Sandler's 8 Crazy Nights, Animal House, Brighton Beach Memoirs, A Chorus Line, Fame, GI Joe The Movie, Ghostbusters, Great Mouse Detective (Walt Disney Pictures), Hair, Meet Joe Black, The Object of My Affection, All that Jazz, Silent Movie, When Harry Met Sally, Ferris Bueller's Day Off ...more film credits ».
George Ernest Opalisky Jr. aka "George Young", professional reed player since the late 50's, is one of finest technicians in fusion, jazz, swing, bebop, rock, studio and concerts, and although he is one of the most heard, he is one of the most unknown. A virtuoso in most of the reeds, he specializes in the tenor and alto sax when in recording sessions with such artists and musicians as George Benson, Ron Carter, Jack DeJohnette, Martin Mann, David Sanchez, Earl Klugh, G.E. Smith & The Saturday Night Live Band ('91-96), Jay Hoggard, Dean Friedman, Dave Holland and Toots Thielemans and so many others. George has also recorded solo; recorded in the combos of the great Steve Gadd, Jay Leonhart and John Tropea; in the big bands of Louis Bellson and Benny Goodman, and as a leader for both the Chiaroscuro and Paddle Wheel Studios, working with the dozens of artists that went through their doors. George is very respected throughout the world's music industry and by all the heavy saxophone & reed players. (1)